DOE Green Energy Loans: $11.45 million per job and a rounding error's worth of averted carbon emissions.
Watts Up With That?
Guest Post by David Middleton
The cost of each taxpayer-financed green energy job created since 2009:
$26.32 billion divided by 2,298 jobs = $11.45 million per job…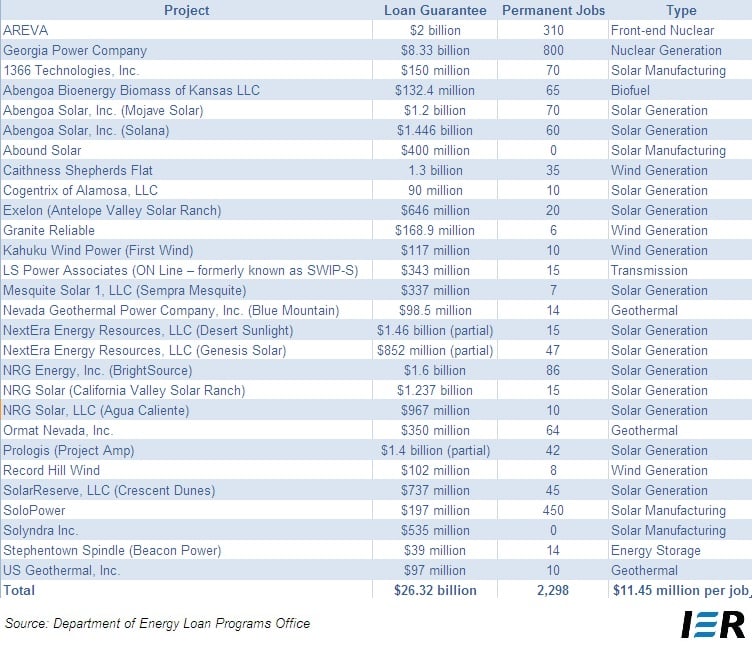 Green energy jobs and DOE loans are tallied under programs 1703 and 1705 on this list.
Permanent jobs created: 2,298
Taxpayer financed loan guarantees: $26.33 billion
View original post 717 more words